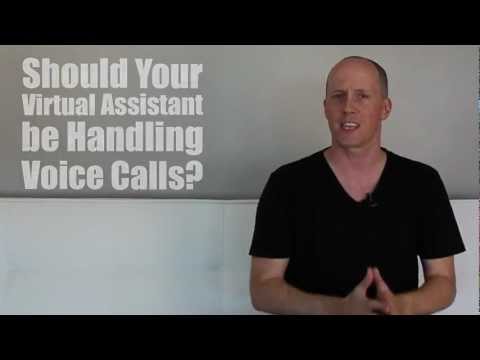 Managing Your Voice Calls
Is it a good idea to have your virtual assistant handle your voice calls? In this episode of the Outsource to the Philippines video series, Chris tells the secrets from years of working on the ground in the Philippines. He explains how to successfully have your home based filipino virtual assistant take care of voice calls for you. He also warns about potential problems and how to avoid them.
There is a huge difference between having your home-based virtual staff handle your voice calls and utilizing them as a full blown telemarketing tool. In this portion of the video series, Chris discusses the difference and the potential problems that arise from the situation.
Specific Voice Call Discussion Points
The types of voice calls your home based virtual assistant can manage
Why not to use them for telemarketing
Plus, much more…
Mentioned in This Video