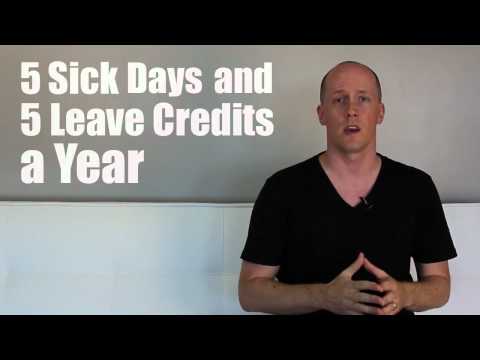 Each country has their own labor laws designed to protect their employees, and the Philippines is no different. The Philippines Department of Labor and Employment (DOLE) is as pro-employee as you can get, and regularly updates their guidelines and 'rules' – however, I'll do my best to try and give you the basics in this chapter, in regards to working with VA's.
If you are looking to hire someone locally to work for you full-time as an employee, then you should follow (or at least understand) the Philippine labor code. And while some things are pretty much universal to every country, there's a few that are uniquely Filipino, which I'll roll into now.
The 13th Month Pay
All Philippine employees are entitled to receiving a 13th month pay. It is equivalent to 1/12 of the basic salary of an employee within the calendar year, or simply put, one month's pay.
If an employee has been working for less than a year, the salary is prorated depending on how many months they've been working for you. So if they'veonly been working there for a month, then their 13th month salary is 1/12 of what they'll be getting for that months' pay.
The 13th month pay is tax free, and is usually included with their pay for the second half of December. Which is why the 13th month pay is also called a 13th month "bonus", it's something to help kick off their holiday celebrations.
While some people may balk at the idea of giving a month's worth of salary tax-free, a lot of Philippine companies treat their employees by going beyond that. Depending on the size of the company, employees can sometimes receive up to 18th month bonuses, as a reward for doing well for the whole year.
Statutory Holidays
The Philippine government has declared certain days as statutory holidays. Requiring them to work on these dates mean you would have to pay 200% of their daily rate, plus 30% for work in excess of 8 hours. 
These days are:
January 1 (New Years Day)
April 9 (Araw ng Kagitingan or Day of Valour)
May 1 (Labor Day)
June 12 (Independence Day)
The last Sunday of August (National Heroes' Day)
November 1 (All Saints' Day)
November 30 (Andres Bonifacio Day)
December 25 (Christmas Day)
December 30 (Rizal Day)
December 31 (last day of the year).
Likewise, there are other regular holidays, or special non-working days declared by the Philippine government.
Maundy Thursday
Good Friday
August 23 (Ninoy Aquino Day) or any day nearest August 31st
December 24th (Special non-working day)
Remember that these days are paid holidays. So even if they don't show up for work, you still have to pay them 100% of their daily salary.