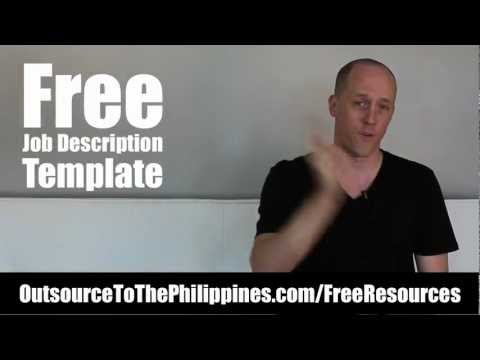 The Importance of Virtual Assistant Job Description Documents
When planning to hire your virtual assistant here in the Philippines, it's important to put together a good, concise, virtual assistant job description (JD) document. A quality job description for what your looking for in a virtual assistant will help you attract the best Filipino VA available, while maximizing their productivity as your new hire.
It's important to understand that the Philippines is experiencing economic growth now like they've never seen before. This means that the job market is noisy with offers for experienced, talented virtual assistants. It's important that your job description stand out and express exactly what you're looking for.
When a talented filipino is looking for jobs and they come across your offer, it's important that they read your job description document and feel confident that they can do what you are asking them. This will help you attract the highest quality people for the roles you are seeking to fill. Not only will this help you attract the specific type of person you need, it will also allow you to make the transition of bringing them into your business easier.