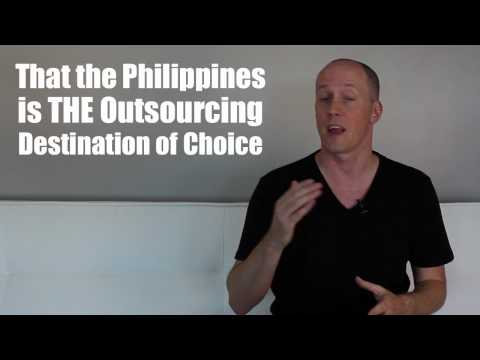 The Philippines is unique, in that English is considered as one of their official languages, right along with Filipino (also called Tagalog). In fact, most Filipinos are multi-lingual, being fluent in English, Filipino, and another native dialect (i.e. Visayas), if not another foreign language. In fact there are close to 170 different dialects spoken in the Philippines, believe it or not!
Major newspapers are in English, several local news shows are in English, and the majority of their television shows are American and British in origin. Except for History and Filipino, schools use English as their primary mode of communication. Science and Math are taught entirely in English, from pre-school to college. Most academic papers are done in English, and all exams are taken in English.
While most companies have outsourced smaller projects such as SEO (Search Engine Optimization) articles, there have been those who have contracted Philippine writers to work on most of their products. These include eBooks, manuals, training modules, and white papers. Basically, anything that needs to be written, you'll most likely find someone who has the expertise to do it here for half the cost.
It's not uncommon for a life coach, who has almost no experience, to hire a PhD candidate to write her entire product line, from training modules to eBooks. To have the meat of her businesses come from one person, for less than the monthly salary of a full time employee.
Still, it's worth to note that writing is one aspect of outsourcing that has prices that run all over the spectrum. Basic services, such as keyword stuffing, rewriting, and write-to-spin articles, are placed on the lower end of the spectrum. So it's not uncommon to see the prices going down to $2-3 an article for bulk orders of 1,000. Filler contents aren't geared towards quality, but concentrate more on volume and the purpose they serve as online marketing tools.
Bookkeeping
Keeping track of your expenses driving you crazy? No problem, you can outsource bookkeeping services to the other side  of the world too. Several home-based virtual assistants are already well versed in popular book keeping software like QuickBooks or Simply Accounting. Just scan your receipts every month, (which is so easy with camera phones) and you're good to go.  
While there are some contractors that solely provide bookkeeping services, some virtual assistants have smartly rolled this task into their wide array of services. This not only gives them an edge, but an opportunity to rack up more hours from a single client.
So don't be afraid to outsource bookkeeping projects to the Philippines. Ask your Filipino virtual assistant if he . If they don't, there's a great chance that they can refer you to someone who will.
Legal Process Outsourcing LPO
Most people are surprised when they find out that they can outsource legal research to the Philippines. This is surprising, since there are several law firms here that specifically handle US cases. So naturally, there would be others who would branch out doing their research.
Young lawyers who do not want to practice traditional law usually staff Legal Process Outsourcing firms. Others may pad their ranks with law graduates currently waiting for their bar exam results, but all LPO researchers either have a JD (Juris Doctor) or at least a year in practice. Other small law firms who cannot afford to hire more associates to help in drafting briefs, or even additional paralegals to assist in further research traditionally tap available legal process outsourcing services.
While this is a semi-premium service and can be significantly more expensive than a traditional professional VA doing research (you are hiring a local JD after all), it is nowhere near what a lawyer, or a paralegal will charge for the same work in the western world.
Although there are some freelance lawyers who will advertise legal research services and legal process outsourcing jobs, they are few and far between. Most are staffed in established legal process outsourcing firms, and the prices between individual contractors versus a company do not vary that much. So it may be wiser to approach a bigger firm if you want to hire them for large volume, continuous work.
Computer Programming
The Philippines still has a wealth of programmers who are versed in both the old and new languages. Simple tasks such as setting up the back-end to your website, or a simple program to handle your company's payroll and benefits can be easily outsourced to the Philippines. There are several virtual assistants and firms that have a decade of experience in this field, some with experience working in companies abroad. 
Rates differ depending on the size of the project, and the experience that your outsourcing company or freelancer has. Obviously, more established vendors charge higher, and can perform more functions as your business grows. But simple projects such as setting up a business' website can be done with entry level graduates, who are more open to giving discounts for their work.
There are a wide variety of programmers in the Philippines working on projects, or studying in university programs that focus on HMTL, CSS, Javascript, Java, C++, C, and PHP. Languages like Ruby on Rails and Python are more rare but emerging, as is mobile app development.
Drafting Services
The latest growth in traditional BPO throughout the past few years has been in architectural services. More companies in the west are realizing the benefits of having their drafting, rendering, and 3D modeling work outsourced to the Philippines.
Foreign companies have long sought after Philippine architects and engineers. The first wave of migrant workers in the '70s were mostly architects and engineers, shipping out to work in the Middle East to design and build anything from hotels to buildings and oil rigs. Now instead of shipping them out to be handled by onshore workers, several smaller companies have elected to outsource their drafting work to individuals or other small firms.
The advantage of having an offshore contractor to do the work is that any changes that have been decided on at the end of day can be sent out, processed by the designer, and is ready to be reviewed the following morning. It's like having 24/7 staff without paying overtime.
Several of these local contractors are either architects themselves, or architecture majors who directly transitioned to modeling and rendering services. But nearly all of them have had experience working in an architectural firm.
While these are considered premium BPO services, they're still a fraction of what you might pay back home. In some cases, you can save as much as 50% by having your rendering and modeling needs handled by a Philippine outsourcing company. Some experienced freelancers do charge higher, if not the same price as their western counterparts, but make up for the cost in other ways: additional views, quicker turn around, and sometimes just over all better quality.